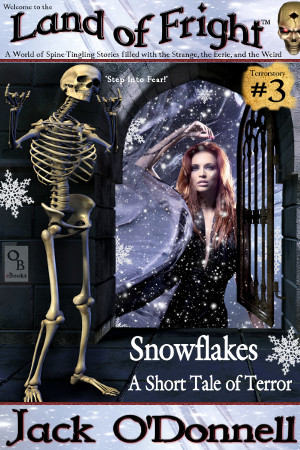 Snowflakes
In the land of Frawst, special snowflakes are a gift from the gods, capable of transferring the knowledge of the Ancients. A young woman searches the skies with breathless anticipation for her snowflake, but finds something far more dark and dangerous instead.
This horror short story is now available on Amazon.

A Cruel Twist On His Lips
Vurl. Just hearing his name made Leeanla feel unclean. She looked over to see the boy holding his palm out. He was a few years older than she was, with jet black hair and deep set eyes. He wasn't smiling. He wasn't dancing an excited dance. He just had a cruel twist on his lips. Leeanla had seen that twist before. Nothing good ever came after that twist appeared. This particular curl of his mouth seemed overly nasty.
"What's he doing?"
"He's just looking at it."
Leeanla felt an uncomfortable churning in her stomach. That dark smirk on his lips was a foreboding of something bad about to happen. Something very bad.
---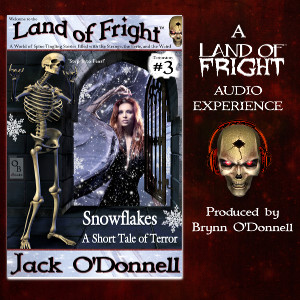 Snowflakes – Land of Fright™ #3
Now available as an Audiobook!
Available on Amazon
Available on Audible
---